Husker Harvest Days 2018 is almost here! In a few days, exhibitors and visitors will descend upon Husker Harvest Days in Wood River, Nebraska for 3 full days of ag festivities.

We've got quite a line up planned for Husker Harvest Day 2018.  We'll have agronomists and industry experts on hand all week long to answer your irrigation questions.  On Wednesday, we're hosting a special Lunch & Learn around 12pm.  Be sure to drop in to booth 738 to catch a brief session on how you can win with drip irrigation and fertigation.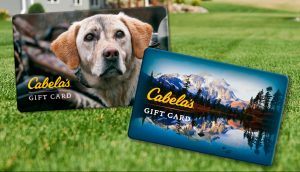 Plus, you could be entered to win $100 to Cabela's! All you have to do is stop by and you'll be automatically entered to win. One lucky winner will be randomly selected.
Planning ahead is a good way to make sure you make the most of your farm show experience. To help you do that, we've put together our top 5 things to lookout for from Toro Ag at this year's Husker farm show.
Top 5 from Toro Ag at Husker Harvest Days 2018
The only flow-regulating drip tape in the industry! So you get the best of both worlds: superior irrigation uniformity AND the flexibility to adjust the overall system flow rate.  That means that you get better uniformity and yields, even on longer runs and changing elevations.
Crops take time to yield a profit. We understand. That's why we offer flexible Toro Financing. It's a simple way to purchase the irrigation equipment you need in the field now and make payments that fit your growing season. Whether you're a dealer or a grower, come talk to us during Husker Harvest Days 2018 to find out how you can easily finance your drip irrigation system with Toro.
3.   Neptune Flat Emitter Dripline
A flat emitter dripline  with molded emitters.  Neptune resists plugging, and offers greater durability even in the most demanding settings.
Our simple, intuitive, economical controller taking the ag and horticulture market by storm.  Evolution Ag gives agricultural growers the features they need now, and the ability to expand later.
Now available to use on your Apple and Android tablet devices with Toro's brand new tablet app!  Stop by anytime during the show for a demonstration of Toro's FREE drip irrigation software.
---
Come and see us at Husker Harvest Days 2018 in booth #738, and learn about the benefits of SDI and discover more about the innovative drip irrigation solutions, services and support you'll find only from Toro Ag.