Toro Launches Evolution AG Controller for Irrigation and Fertigation
Toro is pleased to announce the release of the Evolution AG controller for irrigation and fertigation.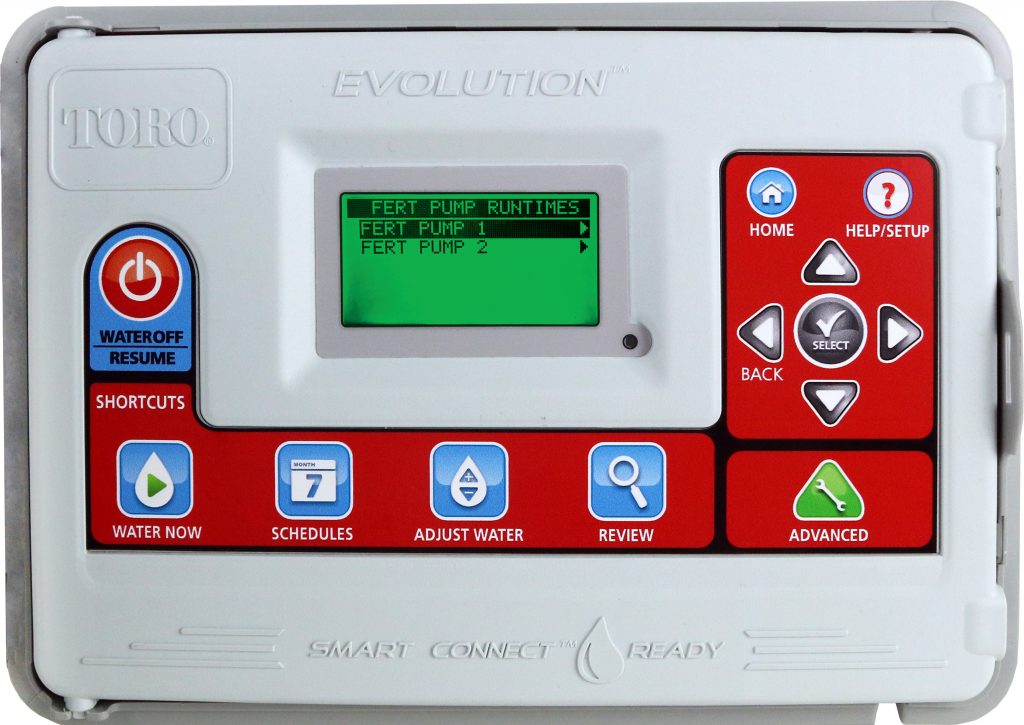 Built on the award-winning Evolution platform, the Evolution® AG controller is a simple, intuitive and economical ag controller that gives agricultural and horticultural growers the features they need to best manage water usage and other inputs.
The Evolution AG was developed to fit the everyday needs of growers, and features programming designed specifically for agricultural and horticultural applications.  This includes the ability for the grower to control the opening and closing of irrigation and fertigation valves reliably at any determined schedule.  Simple to program, the Evolution AG can be set to water, mist or both in seconds, minutes or hours.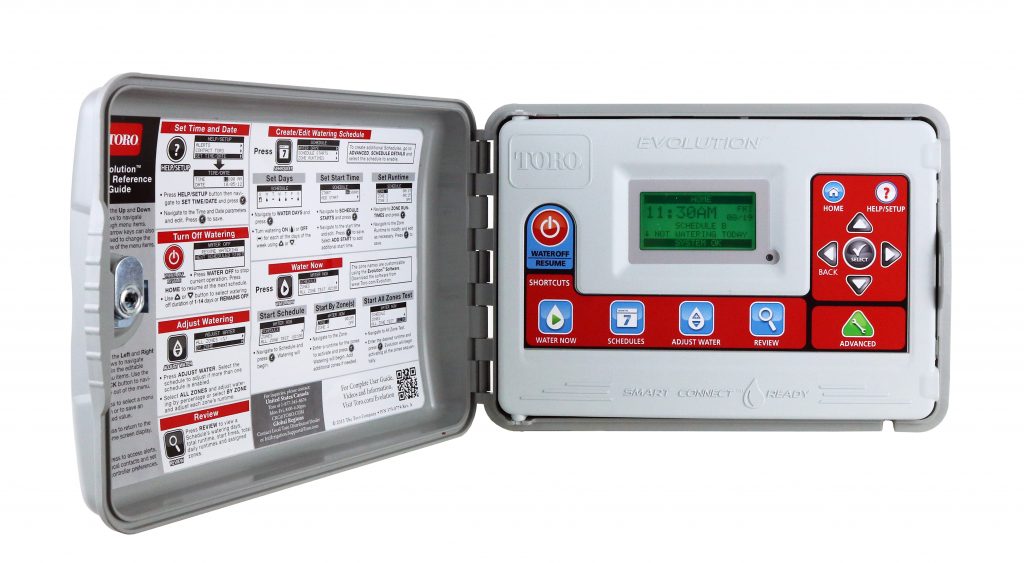 "Our agricultural customers were clear that they needed a moderately priced controller that used familiar ag terminology, was easy to program and performed the basic functions of watering and fertilizing," says Fred Harned, product manager for Toro Ag.  "Additionally, our horticultural customers requested a controller that could perform both watering and misting for cooling or propagation.  We believe the Evolution AG meets these needs and more. It's simple, basic, reliable and grower oriented."
EVOLUTION AG CONTROLLER FEATURES & BENEFITS
Flexible programming with valve runtimes from 1 second to 24 hours
Fertilizer injection program that manages up to two fertilizer pumps
Pulse irrigation for difficult soils and subsurface drip irrigation (SDI)
Easy to use and simple to program
Ability to run up to four valves at once
Looping programs
Modular expansion:  4, 8, 12, and 16 valves
Simple English/Spanish toggle
The Evolution AG controller offers simple, straightforward programming with the higher level features appearing in a separate 'advanced' menu.  A built-in USB port enables firmware upgrades, as well as the ability to save, load and transfer programs.  The Evolution AG is backed by a Toro 5-year warranty and customer direct access to technical support.
For more information on this controller, visit www.toro.com/evolution-ag.