See You at World Ag Expo 2017!
The 2017 World Ag Expo is only a few days away and we can't wait to see you there!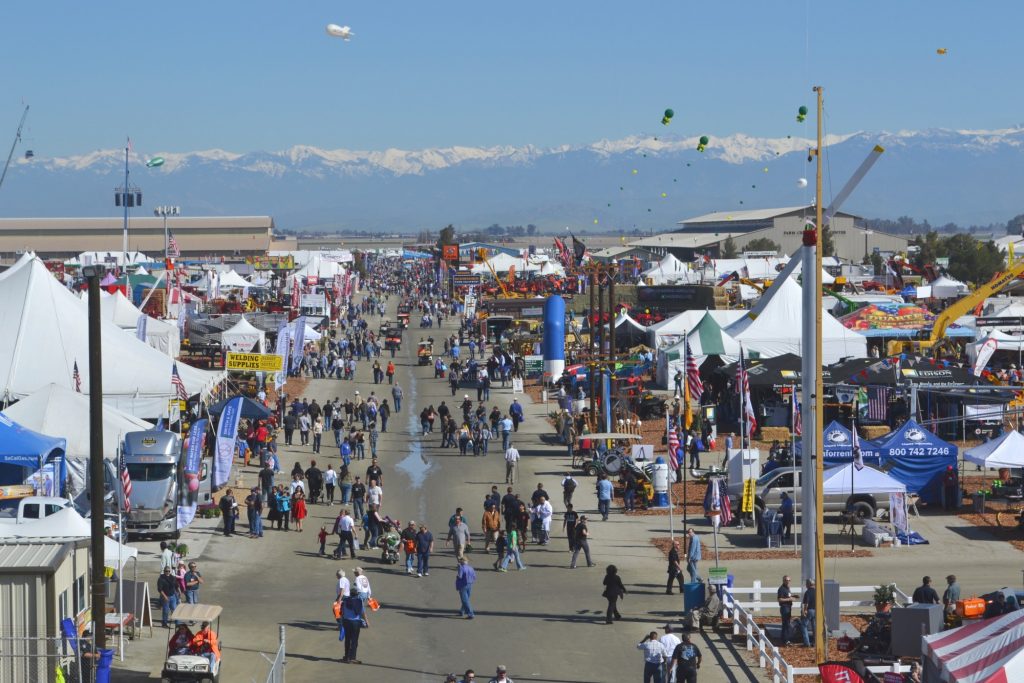 February 14-16 Toro will be exhibiting the World Ag Expo in Tulare, California.  If you are attending the show, be sure to stop by BOOTH K44 & L43 to check out our newest products and discover the right drip irrigation solution for you.
FLOWCONTROL DRIP TAPE
FlowControl is the only flow-regulating drip tape available — giving you more control and uniformity wherever you farm. The innovative flow-controlling design provides you with the flexibility to increase or decrease flow while maintaining a uniform output across changing elevations. Now you have more control over how much water your crops get, especially in long runs or hilly terrain, where water pressure can vary throughout the run.
EVOLUTION AG CONTROLLER
Introducing a simple, intuitive and economical controller for irrigation and fertigation that gives agricultural and horticultural growers the features they need now! The EVOLUTION AG controller built on the award-winning Evolution platform, allows for modular expansion, fertilizer injection, pulse irrigation, propagation and misting schedules, along with the freedom to program valves to your specific needs: from 1 second to 24 hours.
DRIP IRRIGATION RECYCLING SERVICE
Toro and Revolution Plastics' all new, award-winning drip irrigation recycling service offers convenient on-farm pick-up, quick service, and streamlined communication through the Ag Plastics Pickup mobile app.   With superior on-farm pick-up service and a pay-out of up to $0.04 per pound!
AQUA-TRAXX DRIP TAPE
The premium choice for drip irrigation, Aqua-Traxx with the PBX Advantage offers a Proportionally Balanced Cross-Section (PBX) design that optimizes flowpath turbulence to effectively manage water flow, deliver uniform distribution, and reduce clogging. For Aqua-Traxx design help, check out our AquaFlow 4.0 design software.
NEPTUNE FLAT EMITTER DRIPLINE
From seasonal row crops, to more permanent subsurface applications, Neptune's broad product offering fits many grower's needs. The exceptional durability of the tubing materials makes installation and retrieval easier and extends the useful life of Neptune. The molded emitter in the flat emitter dripline resists plugging, offering greater durability even in the most demanding settings. With a wide variety of available flow rates and wall thicknesses, Neptune has the perfect product for your application.
BLUELINE PREMIUM DRIPLINE
Blueline® premium dripline represents a tremendous advancement in drip irrigation by providing greater resistance to plugging, unmatched durability, and superior flow accuracy.  Available in both Pressure Compensating (PC) and Classic, Blueline offers the most complete drip irrigation option for permanent crop applications, with superior performance, durability, and economy, event in the most EXTREME conditions.
AQUAFLOW 4
AquaFlow is Toro's FREE drip irrigation design software that provides irrigation designers with a state-of-the-art tool to configure drip irrigation systems for optimum performance.  It's simple enough for layman yet sophisticated enough for professionals.  Available for use online or downloaded.
So stop by booth K44 & L43 next week at the World Ag Expo, play a game of cornhole with us, see what's new from Toro, and learn about the future of drip irrigation.