Visit Toro this week at Husker Harvest Days 2016!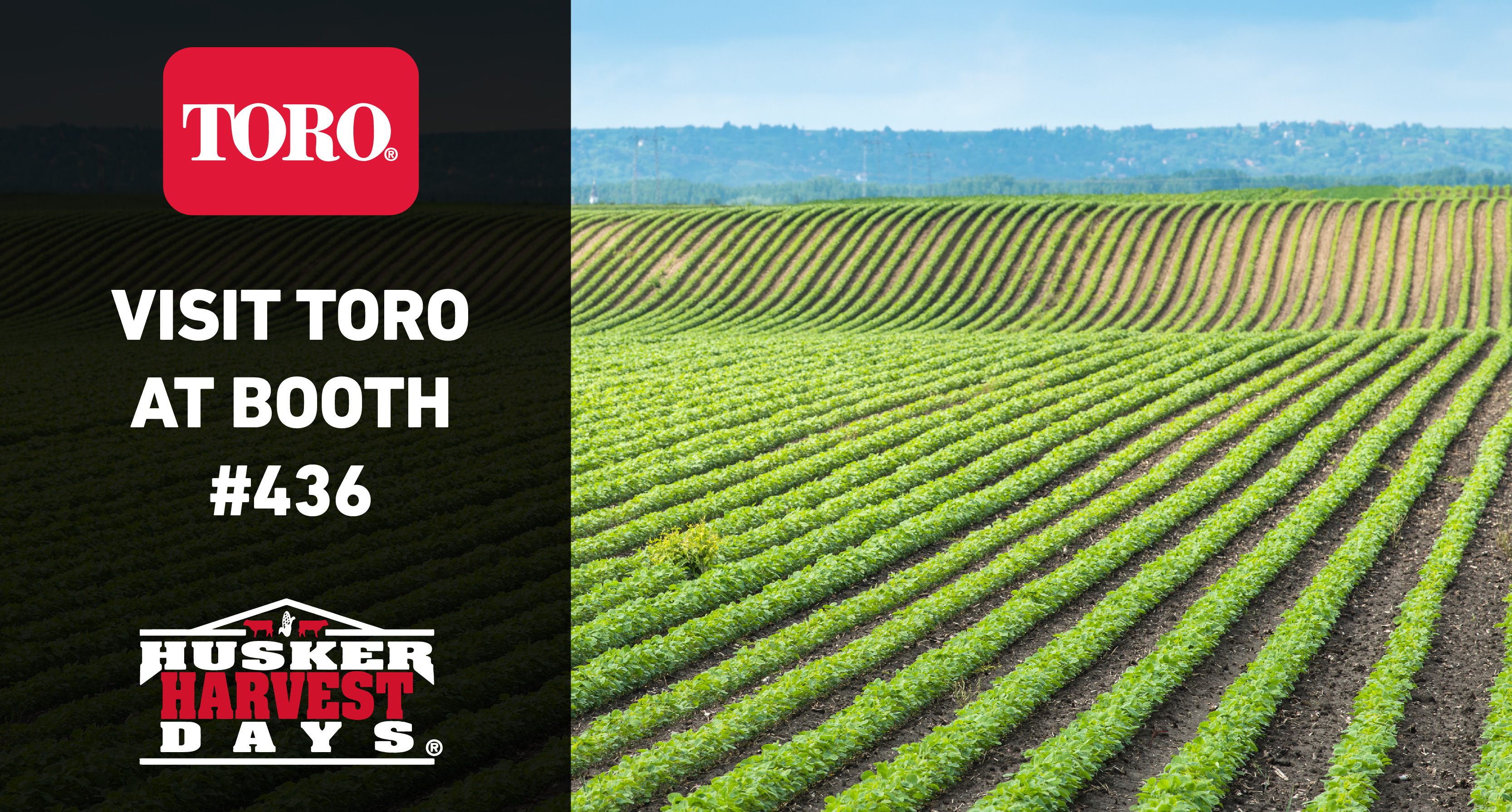 If you're planning on attending Husker Harvest Days 2016, don't forget to stop by the Toro booth #436. Toro will be offering a variety of ways for growers to learn about subsurface drip irrigation (SDI) and how it can help them maintain or increase yields using less water, even during a drought. What's more, visitors to the Toro booth can hear first-hand from growers and local dealers about their experiences with SDI to grow soybeans and corn in Nebraska.
Learn more about some of our most innovative products:
FlowControl Premium Drip Tape – the only flow-regulating drip tape in the industry, giving growers the best of both worlds: superior irrigation uniformity AND the flexibility to adjust the overall system flow rate
Neptune Flat Emitter Dripline – a flat emitter dripline  with a molded emitter that resists plugging, and offers greater durability even in the most demanding settings.
Evolution Ag Controller – Introducing Toro's BRAND NEW simple, intuitive, economical controller that gives agricultural and horticultural growers the features they need now, and the ability to expand
AquaFlow – We'll be available all week to answer your questions or give you a demonstration of Toro's FREE drip irrigation software
So stop by the show and the Toro booth to learn about the benefits of SDI and to get a free demonstration on designing an SDI system using Toro's AquaFlow drip irrigation design software.