California Drought Financial Assistance Program – Application Deadline March 3, 2014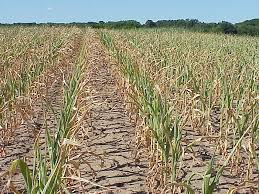 The 2014 California Drought is creating especially dire conditions for the State's farmers and ranchers. Though we can't change the weather, we can prepare and convert to irrigation efficient technologies, such as drip irrigation, to reduce the effects of this and future droughts.
To help farmers and ranchers implement conservation and irrigation efficient practices, NRCS (Natural Resources Conservation Service) is offering technical help and financial assistance through EQIP (The Environmental Quality Incentives Program), a voluntary cost share program.
The NRCS has committed a $25 million fund pool specifically for Drought Assistance through EQIP, and will work closely with producers to ensure successful implementation.
But don't wait to take advantage of this great opportunity to finance and implement conservation or irrigation efficient technologies because the deadline for Drought Assistance EQIP is right around the corner — all applications must be received by March 3, 2014!
To apply, visit your local USDA service center.
Click here to find your local USDA service center, or visit nrcs.usda.gov for more information.